The important issues that face our communities today
must be addressed for a stronger, more equitable state tomorrow.
I'm proud to serve in the Senate as a voice not only for District 14, but for all families across the state.
Restoring Trust In Our Communities
Safer streets make stronger communities. Sen. Williams is committed to improving public safety by addressing the root causes of crime, including hunger, homelessness, mental health care, and substance use disorders. Additionally, Sen. Williams has made it a priority to improve the relationship between law enforcement and the communities they serve by restoring trust between the two groups.
POLICE REFORM
Sen. Williams filed Senate Bill 60, a comprehensive police reform bill that bans chokeholds, penalizes sexual misconduct and prevents police department hopping.
DOMESTIC VIOLENCE
Sen. Brian Williams supports the Missouri Coalition Against Domestic and Sexual Violence (MCADSV) as well as the "Justice for Survivors Act."
GUN REGULATION
Sen. Williams supports improving background checks for gun purchases, implementing a Missouri Red Flag law, and closing the Domestic Violence Loophole.
Creating Access to Quality Healthcare
Ensuring everyone has access to quality, affordable health care is one of the most important issues facing our state today.

Sen. Williams is committed to continuously fighting for a healthier, equitable state.
EXPANDING MEDICAID
As a member of the Senate Appropriations Committee, Sen. Williams is working to ensure our state's FY 2022 operating budget includes the resources needed to expand Medicaid as approved overwhelming by voters through Amendment 2.
SERVING VULNERABLE COMMUNITIES
Sen. Williams is also working to ensure Missouri continues to fund essential programs and services that are vital to the livelihood of our most vulnerable populations.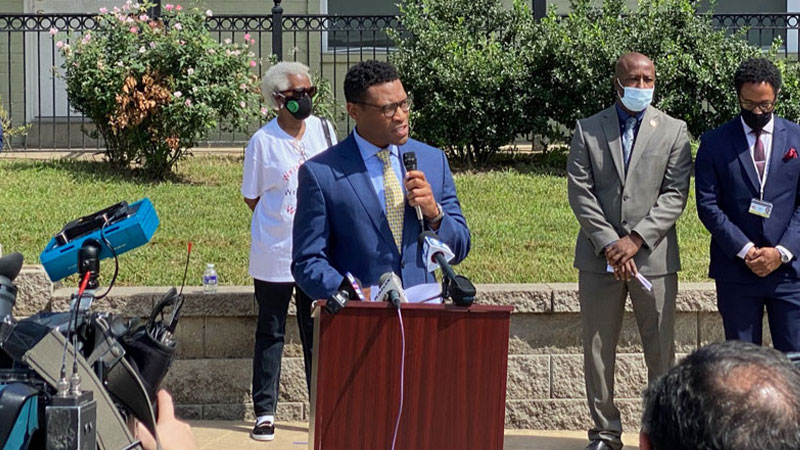 Ensuring Families Have Access to Resources
We're advocating for projects and investing in key areas that need revitalization, not just for economic well-being, but for future generations.
REVITALIZATION PROJECTS
It's a priority of Sen. Williams to invest in projects that help restore neighborhoods, especially those in his district that have been overlooked or underserved. He believes a healthy economy includes the safety and prosperity of of all–and it's our responsibility to support projects and legislation that ensures that.
EQUITABLE ACCESS
We're working to ensure families have equitable access to food, shelter, child care and other social opportunities. As we continue to navigate the effects of the pandemic, Sen. William's believes it is vital that we do everything we can to ensure the families of our community have access to the resources they need to thrive and stay connected to their friends and neighbors.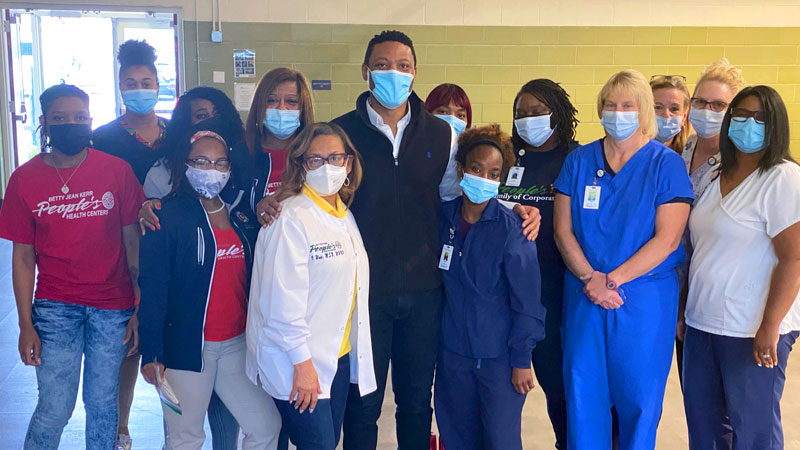 Representing Our Community
The government works best when it's close to the people it serves. Creating a well-informed community and engaging voters are key focus areas.
VOTER ENGAGEMENT
Sen. Williams continues to host regular meetings with constituents to learn about the issues they are facing, their concerns and the ways he can best represent them in the Missouri Senate. He often holds town hall meetings and meets with groups/individuals in Senate office to discuss legislation.
YOUTH ADVISORY BOARD
Brian has assembled a Youth Advisory Board comprised of bright young adults that are actively involved in the community and provide insights on key issues. They meet monthly and board members visit the Capitol to share their viewpoints on important matters.